The Stage, Thursday 4 January 2001

Jack and the Beanstalk,

Horsham Arts Centre

Starring Ellis Kerkhoven(Levi/Joseph) as Jack

A throughly blended company brings bounce and fun to the Arts Centre for a traditionally-based, but modern pantomime.  Jean Fergusson as flirty Fairy Marina on her red bike is the first to charm the audience - Shania Twain has missed a lot if she has not seen Fergusson's man! I Feel Like a Woman.

Leslie Schofield makes an hilarious job of Rod Stewart's If You Want my Body, and as Fleshcreep he works steadily towards genours booing and heckling.

Sometimes on roller-skates, Nicholas Denney enjoys it all as Dame Babs Trot, and Maria Holley, Ellis Kerkhoven, Michael Morgan, Royce Ullah and Dan Wright each contribute to glowing, colourful show which is exactly right.

An unusual choice of stylish music is topped by the hit song Never Had a Dream Come True, presented as a duet between Jack and Jill.  There is a fine gaint and Daisy, the gorgeous dancing cow, is a star.

From local schools, 15 dancers, with David Kort's lively choreography, fill the stage in bright costumes.  The production numbers are great and so is the knockabout comedy.  David Laugharne's band supplies classy backing for this firmly directed show.

By Barbara Champion


Panto Reviews 2000 - 2001

Ex-Joseph cast pantos!

The Stage, Thursday 14 December 2000

Jack and the Beanstalk,

His Majesty's Theatre, Aberdeen

Starring Tania Whatley(Narrator) as the Fairy

As someone who saw Su Pollard in action prior to Hi-De-Hi! fame, it comes as no surprise that she is a variety entertainer of the old school.  An accomplished all-rounder, she heads the cast as His Majesty's Theatre with skill and humour.  And she is not alone.  Tania Whatley is the best fairy I have seen in years.  She look great, sings, acts and moves absolutely right, and is not nauseatingly over-sweet.

Fleshcreep the villian is superbly portrayed by John Tearney, who hits the tone bang-on with the sold-out first night audience.  Newcomer Lucinda Gill lets no one dow as the Princess and Luke McCullough ably partners Otis the Aardvark as a court jester.  Sadly Otis does nothing for the story and seems to mean very little to the audience.  A far bigger hit is Daisy, a most appealing pantomime cow.  Maybe her future is in presenting children's television.

A great bonus is Billy Riddoch, returning to the theatre as Dame for the second year running.  He is funny and totally in control of the audience.  The usual high standard of costumes is evident, along with good sets and some fairly energentic choreography by Martin Wimpress.  The script is, however, overly long and weak in parts, saved by the talent on the stage.  Nonetheless, a good night out in the traditional panto spirit.

By Lewis Camie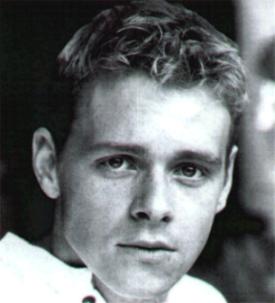 The Stage, Thursday 29 December 2000

Cinderella

Victoria Theatre, Halifax

Starring Andy Lingfield(Judah/Pharaoh) as Prince Charming

Bold, but never brash, the Victoria Theatre's show never loses sight of the fact that it is telling a favourite story.  It is a beautully constructed pantomime with colourful sets and radiant lighting.  The dancing is crisp and varied and the songs are stage with spirit and style.  Once a feeling of briskness is brought to Act I it's success will be assured.

The Royal Family's Ralf Little has star billing, playing Dandini, but he is sorely underused.  Judging by the appreciative whistling from girls of all ages he will be given more to do as the run progresses.

The whole production benifits from confident players.  Kester Lewis makes Baron Hardup more of a bumbling rouge than is usual.  Mark Reeves plays Buttons with comic inventiveness and agility rather than manic energy.

Fariy Sarah Thomas sets the overall tone of this pantomime as she stirs the magic and wonder.  Children go home with a pocketful of memories and parents will be pleasantly satisfied.  Little's fans will feel rather short changed.

By Kevin Berry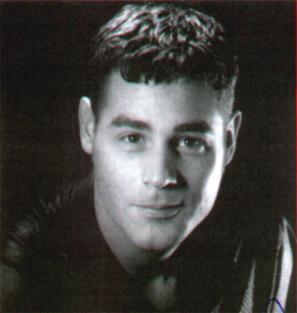 The Stage, Thursday 29 December 2000

Cinderella

North Wales Theatre,Llanduno

Starring Jay Worthy(Simeon) as an Ugly Sister

At first sight, the North Wales Theatre's Cinderella sister firmly in the traditon of commercial panto complete with TV soap stars.  But in Peter Purves' directorial hands pantomime takes  absolute priority.  While Steven Pinder and Karen Drury make great play of thier Brookside marriage, even allowing  a non-viewer like me to understand the jokes, they are the first and foremost Buttons and Fairy Godmother.

Drury is allowed to successfully take over the'It's behind you' scene where, instead of a ghost, we shout for her white rabbit.  Pinder is a very personale Buttons.  I particularly like the fact that both he and the show's four dancers work so closely with the local youngsters who form the dance chorus.  The dancers are particulalry energetic.

As traditionally dictates, this is a ver pretty pantomime.  The rococo-style painted scenery with costumes to match lead to a sublimely dry iced transformation scene complete with real ponies.

The Ugly Sisters, Jay Worthy and David McKechnie in dresses ever more outrageous, are comically horrid.The anarchy is in the hand of Bob Carolgee's Barron Hardup.  I was reduced to helpless giggles whenever Spit the Dog rolled his eyes or bared his teeth.

By Victor Hallett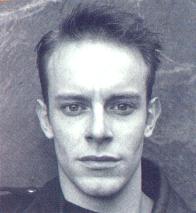 The Stage, Thursday 29 December 2000

Cinderella

The Playhouse, Western-super-Mare

Starring Patrick Jamieson(Dan/Jo Understudy) as Dandini

Paul Holman Associates' third annual Christmas offering at the Playhouse is the most spectacular yet.  Robert Marlowe's production decorates the traditional pantomime with gorgeouscostumes and scenery, a generous line-up of dancers, a delightful transformation scene involving genuine Shetland ponies and Fantaisie en Noir puppets, plus Postman Pat for good measure.  The cast is not bad either.

The biggest bonus is that the two soap stars who inevitably top the bill are both excellent.  Andrew Lynford, ex-Eastenders, immediately makes his mark with the youngsters as a cheeky Buttons, while Emmerdale regular Adele Silva is by no means just a pretty face in the title role.

Lynford is at the heart of the action, highlighted by the back-projected giant screen car chase, and there is strong comedy back-up from the experienced Jck Douglas (Baron Hardup) and a particularly gruesome pair of Ugly Sisters from Roger Darrock and Stephen Howe.

Chris Harley (Prince Charming), Patrick Jamieson (Dandini) annd Vivien Russell as the Fairy Godmother all display pleasant voices andersonalities to match.  Rest assured that record pantomime bookings will not go unrewarded.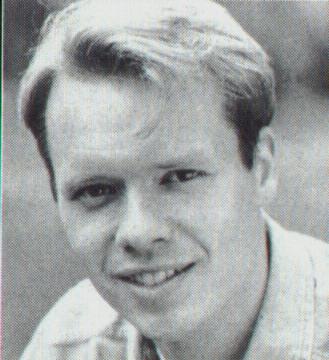 The Stage, Thursday 4 January 2001

Dick Whittington

The Grand Theatre, Wolverhampton

Starring Richard Swerrun(Joseph) as Dick Whittington

Directedby Jon Conay for the Grand Theatre, this is a wonderful child-orientated production, with brief audience sing-songs ans short bite-sized sketches.  Lisa Riley,

in the part of Fairy of the Bowbells, appears very much as herself - loud and

bumptious.  The story line also manages toinclude a shipwreck, a haunted house,

palaces and a multitude of other scenes.

The slapsitck fun provided by father and son duo Clive Webb as Captian Fitzwarren

and Danny Adams as Mate Danny brings the house to a standing ovation.  They are particularly popular with the younger members of the audience.

Jimmy Cricket's natural skills as a performer and comedian are under-used.  His

rapport with the audience and easy manner are very disarming and he proves to be

a hit with the youngsters.  Lizzie Wiggins as the Sultana holds her own, her larger

than life personality is well in tune with the Wolverhampton audience.

The dancers, choreographed by Sam Spencer Lane, are polished and full of smiles,

as are the young performers from the Classic Academy of Dance.  My last comment must be for Richard Swerrun, who makes Dick into the most accomplished dancer and singer I have ever seen.

By Peta David

*note* Click here for more Dick Whittington Reviews.

The Stage, Thursday 21 December 2000

Snow White and the Seven Dwarfs

The Wycombe Swan, High Wycombe

Starring Arvid Larsen(Joseph) as Prince Lorenzo

Trevor Jary(Pharaoh/Simeon) as an Additional Voice

Simon Fricker(M.D for Richard Swerrun's Concert) - Musical Director

This show at the Swan is a laugh-a-minute, traditional pantomime with strong production values and an impressive set and costumes.  Topping the bill as The Wicked Queen is Louise Jameson. Her enjoyment in the role is evident, particularly during her big number Evil, which she expertly sells to the eager audience

Assistant Director and Herman the Henchman, Colin Baker, is a natural panto star whose empathy with the kids is assured from the moment he waddles on stage with a ridiculous costume and comedy voice.  But the most assured performance is given by Andy Collins as Muddles. A routine involving Collins singing a surreal take on The Twelve Days of Christmas is the stand-out moment of the production.

Francine Lewis manages to bring a bit of character to the usually nice but dull Snow White. Arvid Larsen's (Prince Lorenzo), rendition of Bring Him Home from Les Miserables is a real show-stopper. Fairy Goodheart, played by Lesley-Anne Johnson, is also given a more than usual number of singing parts, taking advantage of her powerful voice. Keijo J Salmela as Snoozy gives an endearing performance.

By Jeremy Austin

For more on Arvid's panto click here
The Stage, Thursday 11 January 2001

Aladdin

Kings Theatre, Southsea

Starring Christopher Marlowe(Joseph) as The Emperor

This is just what the threatened Kings Theatre needs to help guarentee a future.  This show, heralding the return of professional pantomime to this historic old theatre, will help its cause no end.  Other than two lesser-known Gladiators, there are no stars but this is a real team effort with a perfect balance of youth and experience.  The audience response was the most vociferous and enthusiastic I'd witnessed of any pantomime this year.

The real success of any panto relies on key principles, and in this case they score an instant hat -trick with Alan Jenkins, Bruce Green and Roy Alvis.  Jenkins, as Wishee Washee, wins the children over from his super opening spot.

Green, as Abanazar, builds on the boos from his first entrance to create the perfect baddie.  Alvis is such a skilful Dame and as Widow Twankey makes an impact on every single entrance.

Gladiators Rio and Khan perform all that is asked of them and Warren James' portrayal of Aladdin is infectious.  Christopher Marlowe is also an impressive Emperor.  Other principles include Sean Brettle as the Chinese Policeman and Natalie Summers as Princess Yasmin, who sings well.

The traditional pre-finale sing-song could not be more topical and the youngsters bring the house down with the Christmas No. 1 Bob the Builder.  Sadly, much of the local humour is not as well received.

Jenkins' passionate post-finale speech, to help save the Kings, is seconded by everyone.

By John Hannam

Evening Courier, Wednesday 29th December 2000

What a Royle Performance!

Cinderella

Victoria Theatre, Halifax

Starring Andy Lingfield(Judah/Pharaoh) as Prince Charming

Poor Ralfe Little.  As put upon Anthony in 'The Royale Family' he is nothing but a skivvy.  Yet the young Lancashire lad could not be further away from his TV role as servant to the sofa  monsters in the Halifax's Christmas panto'Cinderella'.  Exit sad tracksuit.  Enter dashing Dandini-the darling of the Royle, sorry, royal court - who turned on the style to wolf-whistles a plenty.

It was a regal showing from model boy Ralf, recently signed up by fashion chain River Island, who with cheeky grins and struts in his plush velvet finery, proved he can be king of the stage as well as the catwallk.

Little is the big namme of the latest Paul Hammond production in town - and for his first professional pantomime he reigned supreme showing great wi with the few one liners he enjoyed.  Our AAnthony's quip "I'm a mere valet - my duties are making tea" had the audience rolling in the aisle.  The idle and outrageous Ugly Sister Fanny And Annie ((JJ and Andy Pollard) - who make lazy dad Jim Royle look like a workaholic - had the last laugh with the retort; "I knew he wasn't a member of the real 'Royal' family!"

But a gem in a sparkling show had to be Buttons (Mark Reeves) who positively bounced with energy and eft the audience in stitches.  His willinngness to involve the packed theatre at every opportunity and the scenes with the Ugly Sisters were a joy to behold.

Seeing the comic pair in thier umpteenth garish outfit of the night he led a chorus of the Baha Men's chart hit "Who Let The Dogs Out" to which the audience barked appreciately. Mind you, the dynamic duo were dressed like Dalmatians.

And an over enthusiastic shove by Reeves to which Annie lost her wig brought the house down - and some wonderful unscripted ad libbing.  Buttons even managed to run children's character Noddy ragged during a cong where young members of the audience were given ten minutes of fame on the Victoria Theatre stage.

The story was traditional panto at its best.  Cinderella, played by the delighted 18 year old Kimberly Dunbar, Karen from TV's "Byker Grove", bumps into the PRince (Andy Lingfield) of her dreams in the forest.  Despite the best efforts of e Ugly Sisters to keep her locked away she does go to the ball with the help of Fairy Godmother ("Last of the Summer Wine" star Sarah Thomas) - and some pretty amazing special effects change a pumpkin to a crystal carriage.

The pace and action hots up after the interval with more fireworks, scene changes and fantastic song and well-choreographed dance routines along the way.  Cinders finally gets her to into the glass slipper - and a wedding ring on her finger (cue more fireworks) - in a spectaculaar finish.

The show, which is directed by Mark Galpin, also features Kester Lewis as Baron Hardup and Pulse Radio presenter Elisa Hilton as the Brokers Man.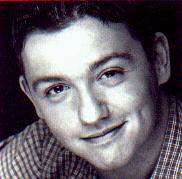 Into the Woods

New Zealand Herald, 20 November.

Reviewed by Susan Budd.

Starring Shane Cortese(Pharaoh/Judah) as Prince.

With Raymond Hawthorne's magnificent production of Into the Woods, Auckland Theatre Company ends the year to thunderous applause.

It is theatre at it's best: magical, enthralling, lusciously costumed, beautifully set and superbly performed to sublime music. It makes you laugh and it makes you cry.

Stephen Sondheim is inarguably the master of musical theatre. His lyrics are witty and profound, his music subtle, complex and divinely melodic.

When blended with James Lapine's treatment of Grimm's fairy tales as a metaphor for the joys and pains of life itself, the result is unparalleled entertainment, satisfying and immensely enjoyable. The characters of fairytales pursue their dreams to make their wishes come true, but the consequences are unforeseen and uncomfortable. What happens in the happy ever after?

The mythic figures are brought to idiosyncratic life. Roz Worthington's Cinderella is no pathetic waif wilting over the ashes but a glamorous teenager, a little ditzy but not about to fall for a good-looking guy just because he is a prince.

Her growth to pragmatic but compassionate maturity is beautifully charted.

As her prince, "raised to be charming, not sincere," Shane Cortese has charm in spades, undercut by total selfishness and the inability to desist from the pursuit of unattainable princesses.

Ross Girven and Delia Hannah, as the baker and his wife, portray delightfully the couple who set the plot into motion with their search for theingredients for the spell that will lift the witch's curse of sterility.

They best embody the tragedy of wish fulfilment and the pathos of acceptance.

Simon Roborgh's Jack is splendidly comic and Claire Dougan gives his cow bovine sweetness. Sophia Hawthorne is a feisty Little Red Riding Hood and Jennifer Ward-Lealand comes into her own as the witch when she finds youth and beauty but loses the powers of darkness.

George Henare as the objective outsider, the narrator and mysterious man, holds the disparate elements together with quiet authority, bringing a chill along the spine with those magical words "Once Upon a Time...".

Vicky Haughton's choreography sends the cast of 18 swirling in constant, graceful motion among the strangely organic Art Nouveau structures that in John Parker's set represent trees, evocatively lit by Vera Thomas.



The Stage, Thursday 21 December 2000

Dick Whittington

Devonshire Park Theatre, Eastbourne

Starring Chris Till(Benjamin) as Dick Whittington

Good at encouraging young talent, Paul Hammond's pantomime at the Devonshire Park is new , colourful and smoothly directed by brother Nigel Hammond.

Marc Bannerman (from Eastenders) is throughly horrible as the King Rat.  He deserves every boo and hiss.  Chris Till is Dick, showing the visible energy and enthusiasm that he will bring Mamma Mia in the West End come February.

Entirely at ease, Mark Jones works hard as Idle Jack via a particular rapport with children.  Ian Godd, the Simply Gorgeous Sarah the Cook, supplies another of his solid performances complete with outstanding costumes.

Rebecca Oliver provides love interest and good singing and Paul Dean Taylor as cranky Fitzwarren and the pretty Funhouse Twins work many useful laughs and links.  Besides three dozen alternating dancers of all ages, there is Charlie Chalk and Laine Turnell as The Fairy and Cat, plus fabulous costumes.

Two more assets are the exceptionally strong production numbers and Louise Gingell's challenging choreography.  Of Paul Hammond's special compositions, Star is a lovely song.

Peter Day's quartet in th epit give striking backing throughout a taleted production.

By Barbara Champion.

THE EASTBOURNE HERALD

Dick Whittington

Devonshire Park Theatre, Eastbourne

Starring Chris Till(Benjamin) as Dick Whittingotn

PREPARE for a dazzling spectacle of festive fun at the

Devonshire Park this Christmas.

The theatre is staging the family panto Dick Whittington, starring former EastEnders favourite Marc Bannerman. The show boasts a top cast, glittering costumes and fun for all the family from December 15-January 7.

Marc Bannerman, who is currently on TV in the Sky One comedy Time Gentlemen Please, is tackling panto for the first time and will play the role of King Rat. He joined EastEnders in 1997 as Gianni Di Marco and became an overnight success. July 2000 saw Marc play his most challenging role to date when he was asked to appear as his boyhood idol Elvis Presley on Celebrity Stars in Your Eyes.  And his other TV appearances include TFI Friday, Late Lunch, Soap Fever, This Morning and Loose Women.

Treading the boards alongside Marc will be Funhouse Twins Melanie and Martina Grant as Swash and Buckle. The twins just finished recording their 10th series of Funhouse. They started in show business at the tender age of five  and have not stopped since. They have appeared in several West End shows including The Sound of Music and Bugsy Malone and their panto credits include Red Riding Hood, Cinderella and Snow White. The duo have worked for Hammond Productions for a number of years and are delighted to be in Dick Whittington this year.

Other stars are Ian Good as Sarah the Cook, Chris Till as Dick Whittington, Mark Jones as Idle Jack, Rebecca Oliver as Alice Fitzwarren and special guest star Charlie Chalk.   And the panto is masterminded by Hammond Productions, who were responsible for last year's smash hit Snow White.

Leader News & Advertising

Snow White and the Seven Dwarfs

The Wycombe Swan, High Wycombe

Starring Arvid Larsen(Joseph) as Prince Lorenzo

Trevor Jary(Pharaoh/Simeon) as an Additional Voice

Simon Fricker(M.D for Richard Swerrun's Concert) - Musical Director

Cruella de Vill eat your heart out.  Louise Jameson as the Wicked Queen certainly knows how to cast her spells - but as a baddie she had to go, skywards in a puff of smoke.  Snow White has a bit of everything - except a Dame.  Colin Baker as Herman, the Queen's Henchmanand Andy Collins (from Chalfort St Peter) as Muddles had the job of exciting the children to fever pitch.  Romance blossomed between Snow White (Francine Lewis) and the Prince of Lombardy (Arvid Larsen). 

Scenery ranged from lordly castle with its spooky MirrorChamber and costumed courtiers, to the dwarfs' humble cottage in the forest, taking in a pretty diamond mine on the way.  But it was the entry of the dwarfs, marching from the audience onto the stage to the familiar "Heigh Ho!" that showed we really were in the right panto.  Thier routines and joky banter were extremely well drilled.

The production by Kevin Wood, which included local children among the Villagers and Woodland Creatures, struck a good balance between traditional and modern, paticularly in the music and dancing.  It really is a good family show.

Herman's routine in the forest with shock-headed skeletons was great fun and with the five musicians in the pit under the direction of Simon Fricker we ended up after the Royal Wedding with a good bop to Lesley-Anne Johnson as Fairy Goodheart doing the vocal.

By Franes Chidell

Plus 2, Wednesday 20 December 2000

Snow White and the Seven Dwarfs

Wycombe Swan, High Wycombe.

Starring Arvid Larsen(Joseph) as Prince Lorenzo

Trevor Jary(Pharaoh/Simeon) as an Additional Voice

Simon Fricker(M.D for Richard Swerrun's Concert) - Musical Director

The attributes of good panto must be, fabulous singing, dancing and music, dastardly baddies and brilliant goodies, and Snow White at the Wycombe Swan has all these things in spades, plus loads of laughs, family participation and fun.

The stars of the show were without doubt Louise Jameson as a very glammourous wicked queen and Colin Baker as her horrible henchman Herman.  These two scythed through the script like the pair of professionals they are, and shone in their solo numbers - Jameson singing 'I'm Evil' and Baker doing the 'Monster Mash'. 

But the highpoint of the show, to my mind, was the zany version of the The 12 Days of Christmas, performed by Muddles the court jester (CITV's Andy Collins), Pickle (Andrew Margerison) and Onion (Alex Taylor).  It was wonderfully spontancous and chaotic, especially when Muddles inadvertently pped the 'Bra that was made for three' (a variant on the partridge in a pear tree) in two and then hit Pickle on the head with the 'four pots and pans'.

Arvid Larsen fulfiled all the requisites of Prince Lorenzo - tall, blonde and handsome with a fabulous singing voice and a great sense of fun.

But the glamourous Francine Lewis was a little dissapionting and one dimensional as Snow White.  A lead character needs to be stunning in at least one department and unfortunately Francine seemed to be hidingher talents under a bushel.  She wasn't much of a mover or singer, and her acting was wooden.  She is best known as a comedienne but that side of her abilities was ignored during this perfromance.

But the rest of the cast amply carried the performance, including the seven dwarfs themselves, who were a real hit with the audience.  An interesting point is that two fo the dwarfs were actually women andboth are expecting babies next year.  And Loopy (Aimee Holden) is married to Prof (Phil Holden).

By Charlotte White

Slough and Windsor Observer

Snow White and the Seven Dwarfs

Wycombe Swan, High Wycombe

Starring Arvid Larsen(Joseph) as Prince Lorenzo

Trevor Jary(Pharaoh/Simeon) as an Additional Voice

Simon Fricker(M.D for Richard Swerrun's Concert) - Musical Director

Panto is alive and well and set for a very firm future if the Wycombe Swan's young audience were anything to go by on Friday night.  The tried and tested formulas proved to be the best as the youngsters, determined to have fun, and well rehearsed in the right responses, shouted, hissed and booed.

This year's pantomime at the High Wycombe theatre is 'Snow White and the Seven Dwarfs' and it was former 'Eastenders' star Louise Jameson, as the Wicked Queen, who attracted the most response.  In fact, there was a full-blooded though good-humored slanging match as the audience shouted their agreement when the Mirroe told her Snow White was more beautiful.  And when she was told the Prince sought as audience, she retorted: "Well, he can have this one.  They are all stupid!".

When it comes to good looks, 'Joseph and the Technicolor Dreamcoat' star Arvid rsen takes some beating, while at the other end of the scale Colin Baker as a Richard III looklike Herman the Henchman is positively toe-curling, though his scene with the Queen in which they roll into one 'Mastermind', 'Who wants to be a Millionaire' and 'The Weakest Link', is one of the panto's comic highlights.

Pantos are not complete without zany humour and Andy Collins as Muddles delivers it in abundance, especially inn a manic version of 'The 12 Days of Christmas'.  And later he even had the audience dancing in the aisels.

Song and dance are always part of pantomime, in fact, panto is one of the few remaining vehicles for such entertainment these days, so it is good to see this year's productions making the most of the up-dated dance routines and songs inspiredby girl and boy bands.

Fairies also seem to have come into their own this year, not least Lesly-Anne Johnson as Fariy Goodheart, who casts her spells in broad Scots and belts out a couple of tuneful numbers.

With the added highlights of seven real live dwarfs, thier glittering diamond mine and the lovely red velvet and ermine costumes in the finale, 'Snow White' is a colourful concoction of fun.

By Clare Brotherwood.

Oxford Times, Tuesday 19 December 2000

Snow White and the Seven Dwarfs

Wycombe Swan, High Wycombe

Starring Arvid Larsen(Joseph) as Prince Lorenzo

Trevor Jary(Pharaoh/Simeon) as an Additional Voice

Simon Fricker(M.D for Richard Swerrun's Concert) - Musical Director

It was night of glitter and glamour - and that was only the audience!  Youngsters out for their treat of the year at the Swan's Snow White really caught the spirit of the occasion as they clustered around the Dwarfs' Den for such 'Panto Essentials' as flashing disco glasses, 'boo hands' and the Wicked Queen's 'stunning tiaras'.

As far as the cast was concerned, nothing could outdo the glaour of those worn onstage by the lovely villainess Lousie Jameson - known to current telly fans as ex-Eastenders' Rosa Di Marco, but forever adored by an older generation as Dr Who's sexiest assistant Leela.  In those days she was always disobeying the Doctor, wandering off into danger whenever ordered to remain at the Tardis.  Now the roles are reversed, and Colin Baker - in rollicking form as Herman the Henchman - is flouting her orders with his spoilsport refusal to bump off Snow White (Francine Lewis) so that the Wicked Queen will be the fairest of them all. 

And talking of disobedience, doesn't the fairest one rather bring trouble on herself because of hers?  Firmly instructed by the Seven Dwarfs to let nobody into the cottage while they're away, she foolishly admits an old crone who's clearly up to no good.  Idiocy is piled uopn idiocy when she takes a huge bite of a rosy red apple - despite the screamed waings from every young member of the Swan's audience.

And what a loud mouthed lot they are, under the expert tutalage of Andy Collins's Muddles, who build a tremendous rapport with crowd, and leads some spirited sing-sings as this hugely enjoyable show jingles along.

In the end of course, things end happily - thanks to Lesly-Anne Johnson's Fairy Goodheart and Arvid Larsen's Prince Lorezo with his magically reviving kiss.  And of course, the invaluable help of those wonderful Dwarfs played here by Phil Holden, Karen Anderson, Chris Chapman, Darren Horam, Keijo J Salmela, Aimee Holden and Mark Sealey.

Hey ho, hey ho - by sure it's off to the Swan you go!! (until January 14).

By Christopher Gray