Panto Reviews 2002 - 2003

Ex-Joseph cast pantos!




Who: Jay Worthy

Part in Joseph: Simeon

Version of Joseph: UK National Tour 1999

The Stage, Thursday 19 December 2002

Cinderella, The Opera House, Belfast

Derek Nicholls' seasonal show at the Opera House is one of the hottest tickets in town.  However, paying customers may be a little surprised that this year's panto is considerably less amp than usual.  Not least in the abnormally good mannered stakes is Belfast's own dame, May McFetridge, who can normally be expected to do the unexpected.  This year, May is partnered by the wholesome, mischievous charms of Richard Cadell and Sooty who, though excellent company, do not provide her with the kind craziness on which her humour thrives. 

Plugging that gap are Jay Worthy and Miles Western's grotesque ugly Sisters, though how Lucy Morgan's Cinders manages to beam so delightedly through all the vulgarity is a mystery.  Still, apart from the decidedly average dancing by a small troupe of eight, there is plenty to please, with well sung popular dongs and flamboyant set pieces.  The transformation of Cinderella sent gasps of wonder through the auditorium.  And the opportunity for a really good shout finally arrived in the nick of time, when a bit of jiggery pokery involving Buttons, the two sisters and a skeletal ghost sent the audience home, hoarse and happy.

By Jane Coyle

©copyright The Stage 2003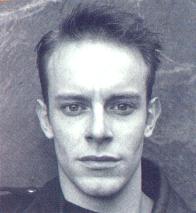 Who: Ellis Kerkhoven

Part in Joseph: Dan, Levi and Joseph

Version of Joseph: UK National Tour 1999 - 2000

The Stage, Thursday 19 December 2002

Peter Pan, Millfield Theatre, Edmonton

High praise to Bonnie Lythgoe for producing, directing and choreographing an excellent panto at the Millfield.  This is a truly happy show, the spirit of which translates from a skilled cast which appears to be enjoying it all.

Ellis Kerkhoven creates a believable and likeable Peter, supported by fellow players who know their craft well enough to weave the necessary magic around familiar but well staged material.  Rhea Bailey shines as an appealing north country Tinkerbell.  She is impish, petulant but delightful, a performer who possesses that rare quality of genuine charisma.

Nicole Lewis portrays Wendy perfectly as a wide-eyed English rose, Richard Heap's Hook is wonderfully menacing yet sympathetic and Amy Eftehari as Tiger Lily oozes native charm.  Lucas Rush as a pirate "queen" is simply hilarious.  Tina Hall as Mrs Darling and the Mermaid and the principal dancers deliver more than the minimum and are all expressive and very watchable.  Supplying the main comedy life-line is Phil Lowen as Smee.  His inventive impressions and dozy delivery is a joy.  The slickly directed routine he leads as he introduces the pirate crew is a real gem.  The simple sets by Janet Bird are effective, complemented by Adam Bassett's tasteful lighting.

By Mike Martin

©copyright The Stage 2003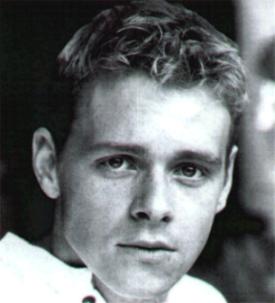 Who: Paul Tate

Part in Joseph: Zebulun

Version of Joseph: UK National Tour 1990

The Stage, Thursday 19 December 2002

Sleeping Beauty, Courtyard Theatre, Hereford

Courtyard regulars familiar with the Jonathan Stone/Lyndsay Maples combination will relish this year's Molotov cocktail of a pantomime.  It is the production of a hugely confident company on the crest of a creative wave.  Lyndsay Maples' audaciously imaginative reworking of the fairy tale locates the action in Tsarist Russia, which offers enormous scope for the design flair for which the Courtyard team is rightly famous.  There is an exotic extravagance about the settings and costumes which, added to some spectacular special effects, notably a magnificent dragon, are enthralling.

Dream elements and gothic romance nicely balance the domestic panto antics.  With such a sharp script, the show moves with pulsating panache.  Other familiar Courtyard strengths remain triumphantly in place - Rab Handleigh's vibrant musical direction and Val Jones' crackling chorography.  The sense of creative teamwork is overwhelming.  With not a big telly name in sight, this is a high-voltage production with enough theatrical static to keep Hereford's illuminations alight for weeks.

Paul Tate's Dame Queenie is a camp connoisseur's collectors' item, while as James, his long suffering love-struck son, Ashley Valliance mixes pathos with Puckishness to captivating effect.  As Molotov the Malevolent, Lyndsay Maple confirms her standing as one of the Courtyard's most compelling talents.  Jonathan Stone directs with exuberant authority.  An inspirational evening.  Catch it while you can.

By Ian Barge

©copyright The Stage 2003

Who: Eaton James

Part in Joseph: Joseph

Version of Joseph: UK National Tour 2000

The Stage, Thursday 28 December 2002

Beauty and the Beast, Town Hall, Loughborugh

There are real gems to be found among small town panto's and, for sheer enjoyment, it would be hard to match this one at the Town Hall.  It has the most consistently funny pair of dames I have ever seen.  Martin Ballard as Joy and John Britton as Grace resemble Hinge and Bracket on speed - a sublime, rumbustious performance that carries the show along on a tide of goodwill.

Maureen Lunt has made a rattling good story out of what can be quite a thin tale sometimes.  The Beast's castle is peopled with puppets -a gentleman's gentleman, a plain-speaking Yorkshire cook and animated statuary.  Puppet-maker and designer John Barber excels himself with these, as well as with Millie the pig and a couple of cheeky urchins.  He creates drama on the high seas too, in a simple and enchanting sequence.

Lisa Howard is a wonderfully wacky and angular witch, bashful when booed.  Stephine Harrow is all sweetness as Beauty and Paul Hurstford gives real substance to Beauty's father.  There is slick choreography from Helen Stephenson and Eaton James' sonorous beast breaks into Will Young's Evergreen for a storming finale.

By Pat Ashworth

©copyright The Stage 2003

Picture by Phillip Mynott ©copyright 2003

Who: Christopher Biggins

Part in Joseph: Baker

Version of Joseph: Video

The Stage, Thursday 28 December 2002

Cinderella, Arts Theatre, Cambridge

Cinderella flies to the ball in a coach powered by Pegasus with amazing effect.  Creativity rules in this stunning traditional panto at the Arts, with spectacular machinery and effects.  Pure magic, it involves plenty of audience participation, retaining most of the familiar routines and incorporating some new ones in a rendition that manages to appear totally fresh and delightful.  The show sticks to the story and there are mercifully no rude jokes, though I relished one or two topical ones.

Written by Marcia Blane, the show is directed by Christopher Biggins, who stars as the lovelorn and loveable Buttons.  Cinderella has the advantages of two dames - Michael Kirk and Simon Fielding offering ambiguous glamour as Ugly Sisters Britney and Kylie - and two lovely principal boys, Michelle Grant as Dandini and Kate Kingsley as a leggy Prince Charming.  Dominic Haslam is musical director.

Sweet-faced, sweet-voiced Suzanne Toase is everybody's darling as Cinders, while Gay Soper as Fairy Godmother and Robert Meadwell as Baron Hardup perform the beloved story with gusto.  The chorus is polished, with athletic dancers and choreography by Scott Ritchie.  The children come from the King Slocombe School of Dancing and Whizz Kids Theatre Company.

By Valerie Grosvenor Myer

©copyright The Stage 2003

Who: Ben Stock

Part in Joseph: Dan

Version of Joseph: UK National Tour 2000 - 2001

The Stage, Thursday 28 December 2002

Puss in Boots, Playhouse, Oxford

Paul Knight's tale of the cat able to stand upright and talk is set in Spain, with much ingenuity having been expanded in creating the land of sunshine and senoritas. The scenery and costumes, undoubtedly lifted from a recent and lavish production of Carmen, are used to good effect in Tish Francis' production at the Oxford Playhouse.

Aimee Thomas is the slinky, feline companion to Rupert Ward Lewis' Pablo who is disinherited at the outset and forced to take to the road to find his fortune.  In this he is fortunate to have his brothers Costa and Brava along to help, played by Nolan Frederick and an absolutely super Ben Stock. They also adopt the roles of Vida and Loca, the flunkies attendant upon the gross Queen Juanita Leftfeeta, an excellent Russell Dixon.

David Delve is the chief baddie El Ogre and whenever present has a collar which issues billowing clouds of smoke.  Kate Tydman's Princess Isobella can handle herself well and, after a close shave or two, ends up with the man of her dreams in a dazzling denouement.  Michele Hardy is director and choreographer with musical direction by Paul.

By Paul Downey

©copyright The Stage 2003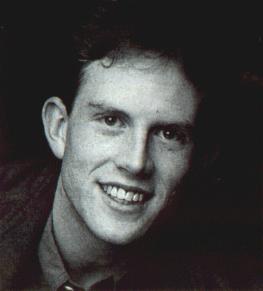 Picture by Michelle Heseltine ©copyright 2003

Who: Darren Day

Part in Joseph: Joseph

Version of Joseph: London Palladium, 1993

The Stage, Thursday 3 January 2003

Aladdin, Victoria Theatre, Halifax

The Victoria Theatre's pantomime is an outstanding creation.  One of the best that this reviewer has seen for many years.  From the moment that Darren Day appears as Abanazar the laughter flows freely.  There is constant excitement, magic and fun and it is all superbly modulated.

Day is in splendid form as a wise-cracking, pin-striped villain who would be a worthy adversary for Batman.  This Aladdin is wonderfully inventive, fresh and witty.  Rob Forknall's dame will appeal to everyone, even the folk who usually find a dame difficult to enjoy.  Gareth E James makes a memorable impact as Wishee Washee.  Each can excite and control an audience with the merest hint or gesture.

Costumes are lavish.  The scenery is simple but is beautifully lit and will fire watching imaginations.  There are many impressive dramatic and choreographic ideas.  At final curtain a supposedly reformed Day walks to each cast member in turn and exchanges gentle bows before they exit.  Then Day steps on to a dias, turns nasty and threatens to be back one day.  Every childhood should have at least one pantomime like this.

By Kevin Berry

©copyright The Stage 2003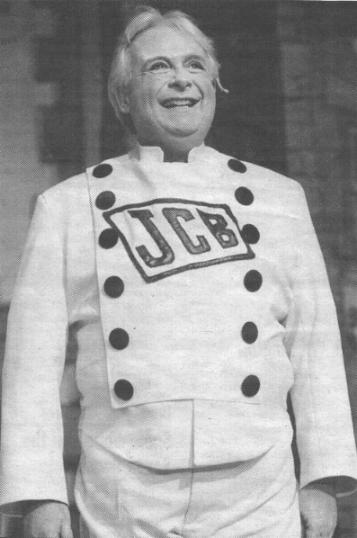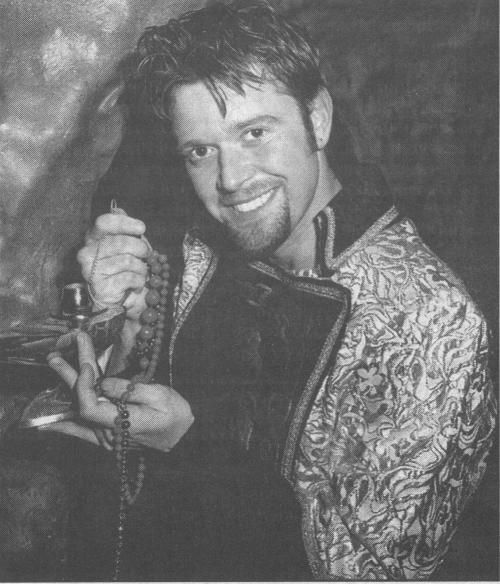 The Stage, Thursday 9 January 2003

Dick Whittington, Kings Theatre, Southsea

Aiden J Harvey, who has so often been the unsung hero of past Kings' pantomimes, is back after an absence of several years.  This Dick Whittington is all the better for his energy, drive, quickfire impressions and an instant knack of winning the youngsters over.  He is one of the best in the business for keeping a show on the move, in this case as Idle Jack.

Mark Raffety, Dr Darcy Tyler from Neighbours, does well as King Rat in his first panto.  The boos are there from his initial entry.  Ex-Eastender Lelia Birch gives Fairy Bowbells a new Cockney dimension along with some enjoyable song and dance routines.

Tony Adams forgets his smooth Adam Chance manner to make the most out of an extended role for Alderman Fitzwarren and leads the company into the splendid London Medley.

Alan Jenkins, who helped keep the Kings' pantos going during the threats of closure is very effective as the Mate.  Christopher Marlowe is fun as Sarah the Cook and his experience is vital.  Andrea Poyser  makes a confident Dick Whittington and Rebecca Dew an admirable Alice.

On the occasions when the scripted comedy falls on deaf ears, impromptu humour more than compensates.  The shipwreck scene is very effective, though I would have liked just one or two more powerful songs within the storyline.

By John Hannam

©copyright The Stage 2003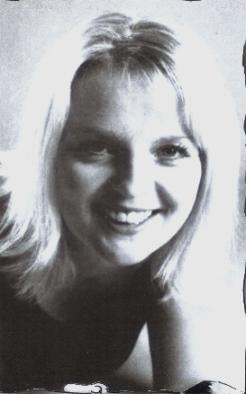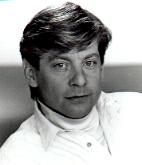 Who: Christopher Marlowe

Part in Joseph: Joseph

Version of Joseph:

UK National Tour 1980 - 1981

Who: Andrea Poyser

Part in Joseph: Mrs Potiphar

Version of Joseph:

UK National Tour 1996